Latest Music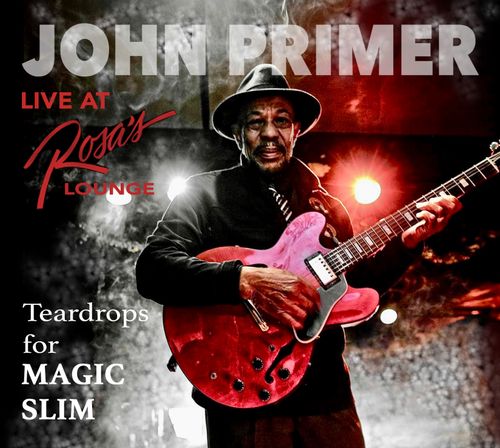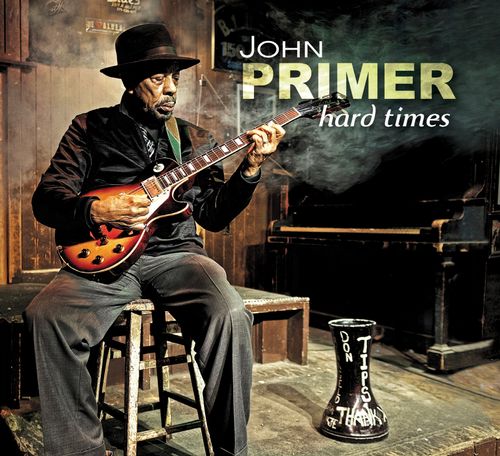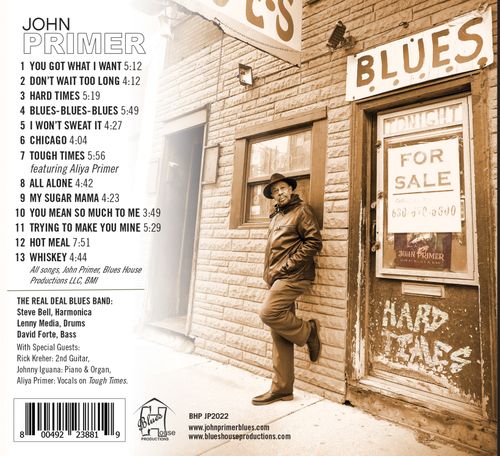 JOHN PRIMER & THE TEARDROPS TRIBUTE TO MAGIC SLIM! RECORDED LIVE AT ROSA'S LOUNGE - November 26th *PRE-SALE GOING ON NOW!
LINK TO ORDER * OFFICIAL RELEASE DATE - FEB 24th, 2023
The John Primer & The Teardrops Tribute to Magic Slim recording is a labor of love. We want to bring Magic Slim back into focus and shine a light on what they accomplished together. John wants the younger generation to listen to Magic Slim & The Teardrops and to realize where the music came from. Magic Slim was a giant in the blues world! John Primer was given the opportunity to stand on his shoulders to carry the blues forward. This tribute is a gift to Magic Slim for all that he did for John and the Teardrops! We hope everyone will research Magic Slim & The Teardrops, pay them the respect they deserve and enjoy the music they made together!
BAND MEMBERS - all TEARDROPS!
John Primer: vocals and guitar
Jon McDonald: guitar
Earl Howell: drums
Lenny Media: drums
Danny "Smoke" O'Connor: bass
Special Guest Shawn "Lil Slim" Holt: guitar & vocals on 7 & 8
SONGS: 
1) MAMA TALK TO YOUR DAUGHTER 2) LUV SUMBODY 3) EVERY NIGHT, EVERY DAY 4) AIN'T DOING TOO BAD 5) BUDDY BUDDY FRIEND 6) TROUBLE OF MY OWN 7) LET ME LOVE YOU BABY      8) IT HURTS ME TOO 9) LOOK OVER YONDER WALL 10) THE THINGS I USED TO DO 11) BEFORE YOU ACCUSE ME 12) THE BLUES IS ALRIGHT
 JOHN PRIMER'S NEW CD - HARD TIMES! 
ON SALE NOW! LINK TO BUY

*BLUES MUSIC NOMINEE FOR: 
ALBUM OF THE YEAR & TRADITIONAL BLUES ALBUM OF THE YEAR! 
GO TO WWW.BLUES.ORG 
TO VOTE FOR JOHN PRIMER'S HARD TIMES ALBUM TODAY! 
These 13 hardcore, traditional, real deal Chicago Blues songs come straight from the heart and reflect John Primer's 2 time Grammy Nominated status. This Hard Times CD was made to get us through these hard times we are living in today. It will heal you from beginning to end and will take you to a better place. 
BAND MEMBERS 
John Primer: lead vocals and guitar 
The Real Deal Blues Band: Steve Bell, harmonica, Lenny Media drums, Dave Forte bass. 
Special Guests: Rick Kreher rhythm guitar, Johnny Iguana piano, John's 17 year old daughter, Aliya Primer vocals on Tough Times 
SONGS 
1) You Got What I Want 2) Don't Wait To Long 3) Hard Times 4) Blues Blues Blues 5) I Won't Sweat It 6) Chicago 7) Tough Times 8) All Alone 9) My Sugar Mama 10) You Mean So Much To Me 11) Try To Make You Mine 12) Hot Meal 13) Whiskey
After a long lockdown during a pandemic, John took his songs to producer Rick Barnes at RaxTrax Studio in Chicago with his Real Deal Blues Band and Special Guests to make the Hard Times CD on February 28, 2022. This is John's daughter, Aliya's debut recording! 

The photographs were shot by Eric Kriesant at B.L.U.E.S. on Halsted St., in Chicago. B.L.U.E.S. has been closed since the pandemic hit and remains closed today. Loosing this club that has been home to Chicago Blues since the 1970's is a tragic loss. We hope this CD will shine a light on this important landmark in hopes of finding support to save it.
JOHN PRIMER & BOB CORRITORE'S  THE GYPSY WOMAN TOLD ME
*BLUES MUSIC AWARD NOMINATION!
Official Release Date: May 1st, 2020
This being the 3rd collaboration to add to their catalog of great traditional blues albums. This rare album is fully connected to the core of Chicago Blues. Both JohnPrimer and Bob Corritore are experienced veterans of the genre, fluent in its sacred, expressive vocabulary. With a team of A-list players, Primer and Corritore fulfill and expand their branded presentation of Chicago Blues on The Gypsy Woman Told Me.
Produced by Bob Corritore, Clarke Rigsby and Kid Andersen. The band includes: Billy Flynn, Jimi "Primetime" Smith, Kid Andersen, Bob Welsh, Ben Levin, Kedar Roy, Troy Sandow, Mike Hightower, June Core and Brian Fahey.
 
THE SOUL OF A BLUES MAN
*WINNER of a Blues Blast Award for: Best Soul Blues Album of the Year!   
Released Date: February 1st, 2019
We are so excited for this newest addition to John's own record label, Blues House Productions. The mission of this new CD is to shine a light on John's history as a soul-singer when he began his music career way back in the 1970's when he performed with The Brotherhood Band. Back in those days John was really learning how to play and finding his own style. This is also when there was cut throat competition between Chicago and Detroit. In those days John's belief was that Chicago was winning the R&B war by far and he was a part of it, so with this record we want to be able to include John's soul-side and his 1970's history.    
SONGS: 1. SLIP AWAY 2. HELP ME THROUGH THE DAY 3. MEET ME IN THE MORNING  4. YOU SHOULDN'T TELL A LIE  5. NOTHING TAKES THE PLACE OF YOU 6. STAGGER LEE 7. PLEASE DON'T LEAVE ME BABY  8. GET YOUR MONEY WHERE YOU SPEND YOUR TIME 9. RAINY NIGHT IN GEORGIA 10. MEET ME IN THE PARK - 11. MEMBERS ONLY 12. STILL CALLED THE BLUES
BAND: John Primer Vocals/Guitar, Steve Bell-Harmonica, Ronnie Hicks-Keyboard, Charlie Kimble-Sax, Lenny Media-Drums, Chuckaluck-Bass, Special Guest Billy Flynn-2nd Guitar
*WINNER of a Blues Blast Award for: BEST SOUL BLUES ALBUM OF THE YEAR! For more information please go to: www.bluesblastmagazine.com
 
*CD Review by John Habes with Blues Matters Magazine https://bluesmatters.com/john-primer-the-soul-of-a-blues-man/

*Available at John's shows OR buy a copy in John's STORE TODAY!